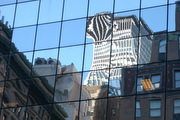 Years of experience and profound knowledge of many IT fields such as system administration, networking, data security, applications infrastructure and more, have lead our experts to a position in which they are called to solve problems, where no one else succeeded in doing so. The focus on the whole, while fully understanding its parts - is an important component in problem-solving, but also a key success factor in any IT project. When the study of a project is based on years of experience in understanding the business, implement highly complex technological projects and working for production departments in large organizations - all the project aspects throughout its life cycle, are brought into the design and implementation, thus substantially attribute to its success.


Orion Alpha designs, implements and manages projects in various IT fields including: Complete IT infrastructure; Internet environments; Server and desktop virtualization; Modular networks; DLP systems - network, endpoint, embedded; Business Continuity and Disaster Recovery Plans; Remote access; Converged global networks; Online banking applications; Cloud security; And data centers and server rooms design and implementation.
Orion Alpha also specializes in technical surveys and assessment of information security systems; IT crisis mgmt; IT organizations consulting; technical project mgmt; and writing and evaluating RFP documents.